Below is a list of awards, reviews and announcements concerning Microbes.info.
---
January, 2004.

Site of the Month - Microbes.info offers a wealth of resources about microbes. Includes Hot Germ News (including flu, SARS), Food Safety, Feature Articles, Image Den, Disease Watch, Feature FAQ's.
---
July, 2003.
Listed on MERLOT as a distinguished, high-quality source of learning material.
MERLOT is an online community of faculty who are collaborating to increase the quantity of high quality web-based, interactive teaching and learning materials.
---
June, 2003.

The Biomaterials Network (Biomat.net) periodically distinguishes selected internet sites, based on their top general quality, mainly their scientific value and suitability to internet browsing.
---
June, 2003.
"Well-maintained, frequently updated website providing useful microbiology links, including links to feature articles and microbiology-related news stories."
---
April, 2003.

"Information You Can Trust." The Librarians' Index to the Internet (now Internet Public Library IPL.org) is a searchable, annotated subject directory of Internet resources selected and evaluated by librarians for their usefulness to users of public libraries. Used by both librarians and the general public as a reliable and efficient guide to Internet resources.
---
April, 2003.

Featured in the Scout Report, NSDL Scout Reports for the Life Sciences section, Volume 2, Number 7, Issue of April 4, 2003.
"a welcome alternative to tedious Internet searches"
Click here to view the entire review in the Scout Report.
---
March, 2003.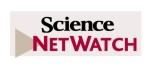 Featured in Science Magazine Netwatch section, Volume 299, Number 5614, Issue of 21 March 2003 by The American Association for the Advancement of Science (Click here to view the PDF file).
---
February, 2003.

Editor's Choice Award from the Awesome Library, a collection of the top 5% of sites in the field of K-12 education. The Awesome Library only includes the very best sites, it has been rated as the top resource for "k-12 education" in many of the popular search engines.